For almost six years I was a lead Creative Director on Wendy's and I was integral in creating our massive social media presence, earning our agency full traditional AOR in the process. During my tenure we created countless activations and campaigns across all media channels,

earned almost every top industry award, and press on every major news outlet.



It's a huge body of work, and it might have looked like we were just having fun (and we were having fun), but selling burgers and going from the #3 to #2 fast food chain is serious business. Below you'll find a large snapshot of my years slinging burgers (and a few salads). 
We created a live Rube Goldberg device on Facebook Live, that was triggered each time a specific amount of positive reactions were received.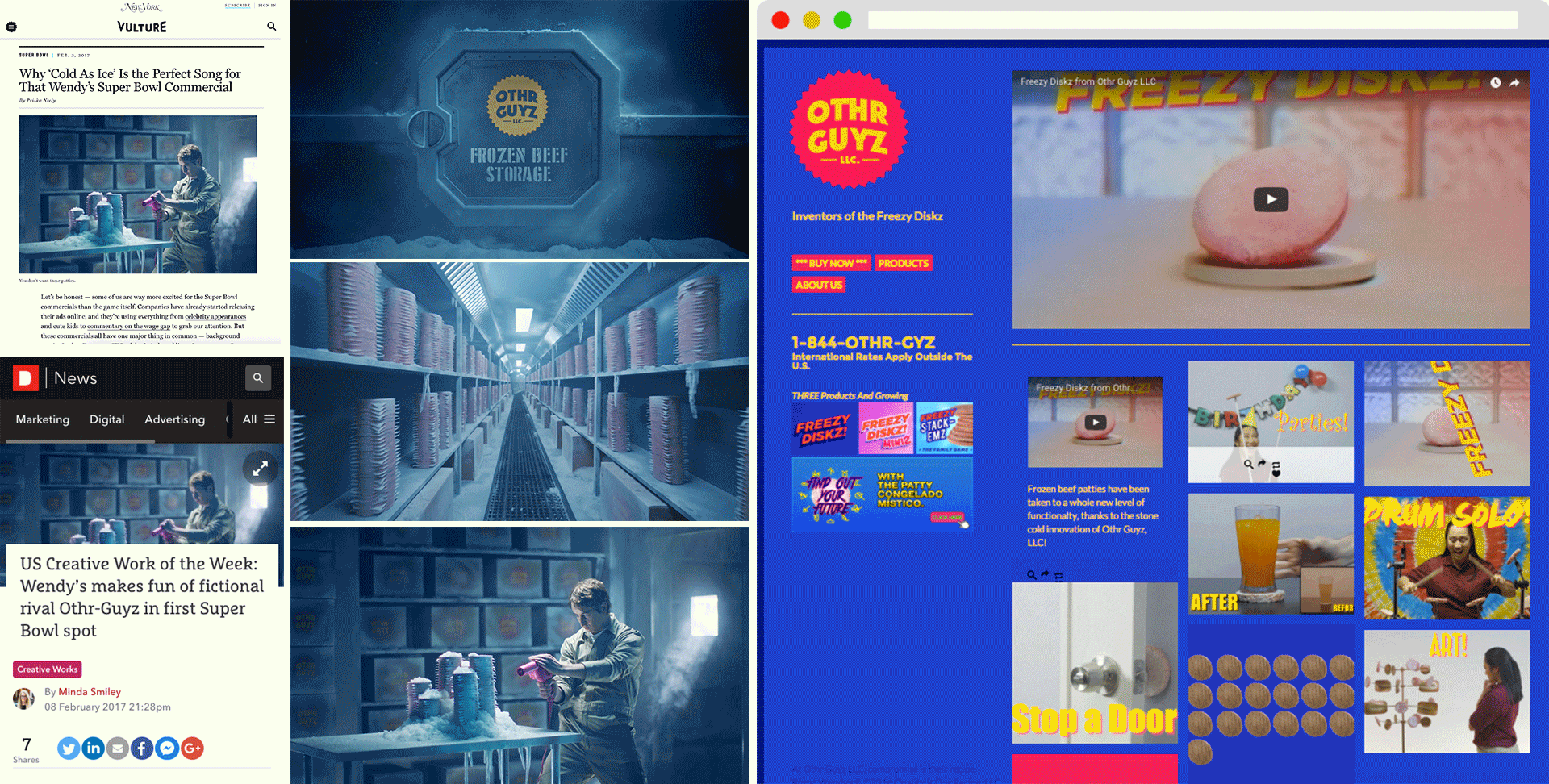 Honestly, this could go on forever.